SOCIAL JUSTICE - FRANCISCAN ACTION & ADVOCACY
Respect for Life
National Medical Directive
The parish's Respect Life action and advocacy efforts focus on the entire spectrum of life – from conception to natural death.
We speak out in defense of all human life with boldness and charity, and celebrate God's gift of life through all its stages!
Please watch the video below:
Respect Life
To join or for more information,
please contact
Marvin Floom.
Events
The March for Life is an annual Washington, D.C. event that coincides with the anniversary of the Roe v. Wade Supreme Court decision on abortion. Each year, the March draws thousands of pro-life activists and supporters from around the country to rally at the National Mall and march to the steps of the Supreme Court.
Pregnancy Assistance (Gabriel Project) of Diocese of Arlington
Are you an expectant mother looking for help during this joyful and sometimes apprehensive time? Please call the central toll-free helpline at (703) 841-3810 for a confidential needs assessment. In addition to offering pre-natal care assistance, Gabriel Project offers assistance from parish ministries, Catholic Charities, crisis pregnancy centers and other community resources. Gabriel Project has many amazing mentors with lots of experience not only in raising children but also in living a life firmly rooted in Christ. So, whether you're a brand-new mom or a mom looking for support, contact Gabriel Project at 1-866-444-3553 or at [email protected]. Please visit our website, Help for Pregnant Women.
Birthright
Are you a good listener? Can you love without judging? Do you want to help women facing crisis pregnancies? If so, Birthright of Woodbridge (Birthright is a non-profit charitable organization that has been providing love and support for over 45 years to women facing unplanned pregnancies) needs you! For more information, please contact the Birthright office at 703-583-1178 or send an email to [email protected].
Project Rachel
Do you know someone who is carrying grief and sorrow over past abortions? Project Rachel is the post-abortion ministry of the Catholic Church that offers hope and healing to women and men suffering from post-abortion grief and pain. Project Rachel offers support, counseling, retreats, and sacramental Reconciliation. All services are confidential. For more information, please visit:http://helpafterabortion.org/ and http://www.arlingtondiocese.org/familylife/rachel.aspx or call 888-456-HOPE (4673).
Respect Life Committee
Building a Culture of Life
Post-Abortion Healing
Protect the Unborn
Abortion
Assisted Suicide
Euthanasia
Capital Punishment
Considerations for Earthly Passing
Stem Cell Research
IVF/Reproductive Technology
Conscience Protection
Roe v. Wade Events
Life Issues Forum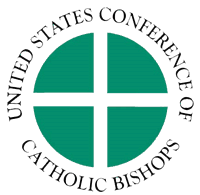 For more information on the Respect Life Committee, please fill out form below.