CARE for CREATION
Care for Creation is not just an Earth Day slogan, it is a requirement of our faith. We are called to protect people and the planet, living our faith in relationship with all of God's creation. Care for Creation has fundamental moral and ethical dimensions that are part of the Church's teachings and tradition.
Connect with Us
Understanding Laudato Si
The Care for Creation Ministry of our Parish sponsored a Trash Clean Up Day on Saturday, February 4th, from 10 AM – noon.  Thanks to the 40 volunteers who showed up on cold morning to help police and clean up the campus and Fuller Heights Road.
Parish Cleanup Day
The February 2023 clean up day was a great success – 40 volunteers showed up to help! Check back for our next cleanup…. mark your calendars for March 25th (our tentative date).  When we have an event we meet in the parish parking lot. Dress for the weather and bring water. Gloves, trash pickers, bags, and reflective vests will be provided. Participants under 18 must be accompanied by an adult.
November 2022 Care for Creation Cleanup
Almost 50 volunteers helping out!!
September 1 thru the Feast of St. Francis of Assisi, October 4th
Unite with Christians everywhere and celebrate #SeasonOfCreation. A time of restoration and hope – a jubilee for our Earth!
Learn how you can participate with the global Christian family in prayer and action for our common home.
Care for Creation Ministry Contact Form
Please reach out to us with questions, inquiries, or ideas that can help this Ministry works towards the completion of our Mission. Let us know if you would like to join the ministry!
"*" indicates required fields
Catholic Social Teaching – Care for God's Creation
"We show our respect for the Creator by our stewardship of creation. Care for the earth is not just an Earth Day slogan, it is a requirement of our faith. We are called to protect people and the planet, living our faith in relationship with all of Gods creation. This environmental challenge has fundamental moral and ethical dimensions that cannot be ignored."
– USCCB
The Catholic Church brings a distinct perspective to the discussion of environmental questions, by lifting up the moral dimensions of these issues and the needs of the most vulnerable among us. This unique contribution is rooted in Catholic teaching calling us to care for creation and for "the least of these." (Mt. 25:40)
The Environmental Justice Program (EJP), a program of the Department of Justice, Peace & Human Development, educates and motivates Catholics to a deeper reverence and respect for God's creation, and encourages Catholics to address environmental problems, especially as they affect poor and vulnerable people.
National Georgraphic's iNaturalist Program
National Geographics' iNaturalist app and Seek app allows you to create high-quality data for science and conservation by simply observing the plants and animals you see in nature. Naturalists and scientists from around the world will help identify what's in your photographs and together you'll create research-grade data for conservation. Found a mushroom, flower, or bug, and not sure what it is? Open up the Seek camera to see if it knows! Drawing from millions of wildlife observations on iNaturalist, Seek shows you lists of commonly recorded insects, birds, plants, amphibians, and more in your area. Seek is kid-safe and fun for families; No registration is involved, and no user data is collected
Climate Emergency!
There is scientific consensus that we are facing a climate emergency and Catholics need to learn the facts. The Laudato Si' Movement has information explaining how climate change is changing everything and disrupting lives around the globe. Learn about the climate emergency today!
Celebrate Earth Month All Year Long!
Earth Month is April but we can celebrate our common home all year long! Check out our Earth Month Resource Page for ideas and information on what you and your family can do. Caring for creation can't be limited to one month each year – we need to do it every day!
St. Francis of Assisi Catholic Church is honored to be a GreenFaith-certified faith-based environmental leader, an official "GreenFaith Sanctuary" and a National Wildlife Federation Certified Wildlife Habitat® site!
"I would like to ask all those who have positions of responsibility in economic, political and social life, and all men and women of good will: let us be protectors of creation, protectors of God's plan inscribed in nature, protectors of one another and of the environment."
"The relationship of mankind with nature must not be conducted with greed, manipulation and exploitation. It must conserve the divine harmony that exists between creatures and Creation within the logic of respect and care."
"Saint Francis of Assisi bears witness to the need to respect all that God has created and as he created it, without manipulating and destroying creation; rather to help it grow, to become more beautiful and more like what God created it to be. And above all, Saint Francis witnesses to respect for everyone, he testifies that each of us is called to protect our neighbor, that the human person is at the center of creation, at the place where God – our creator – willed that we should be. Not at the mercy of the idols we have created! […] From this City of Peace, I repeat with all the strength and the meekness of love: Let us respect creation, let us not be instruments of destruction! […] We turn to you, Francis, and we ask you: Obtain for us God's gift of harmony, peace and respect for creation!"
Care for Creation Committee Members
Rev. George C. Corrigan O.F.M.
Theresa Varner
Jim Bundy
Scott Deane
Wendy Deane
Brandon Jubar
Care for Creation Committee Mission Statement
Our parish Care for Creation Committee, in accordance with God's command and our responsibility as a GreenFaith Sanctuary, will endeavor to model, educate, and advocate for the moral and faithful stewardship of God's earth, never forgetting the kinship between all creation and the human person. We will strive to promote communities focused on well-being, sustainable living, and waste reduction, while encouraging a renewal in the sacramental view of creation, which recognizes that through the gift of creation we may all encounter and grow closer to God.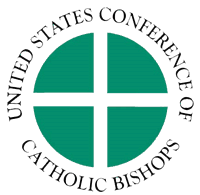 Start a Care for Creation Team at Your Parish
Get the 5-Step Plan for launching your own group today!